International Journal of P2P Network Trends and Technology ( IJPTT )
Editor in Chief
Dr. Ghaida Muttashar Abdulsahib,
University of Technology,
Baghdad, Iraq
E-ISSN
2249-2615
Publication Frequency
3 Issue per Year
Publisher
Seventh Sense Research Group® ( SSRG )
Paper Submission id

This email address is being protected from spambots. You need JavaScript enabled to view it.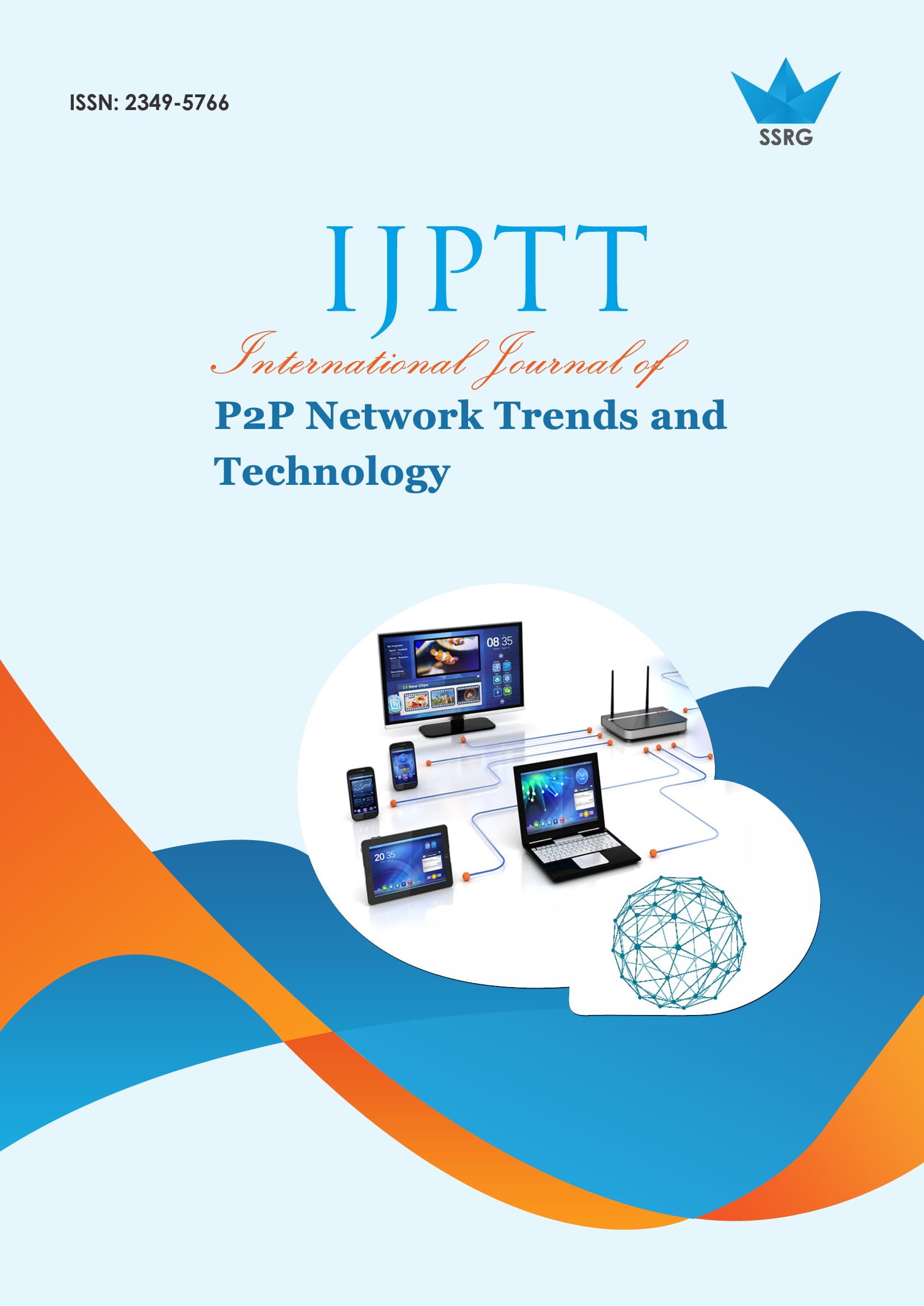 Aim and Scope:
International Journal of P2P Network Trends and Technology - IJPTT is a double blind peer reviewed International journal disseminate state-of-the-art research and development results in this rapidly growing research area, to facilitate the deployment of P2P networking and applications, and to bring together the academic and industry communities, with the goal of fostering interaction to promote further research interests and activities, thus enabling new P2P applications and services. The journal not only addresses research topics related to networking and communications theory, but also considers the standardization, economic, and engineering aspects of P2P technologies, and their impacts on software engineering, computer engineering, networked communication, and security.
IJPTT is committed to the timely publication of high-quality original papers that advance the cutting-edge research in the area of peer-to-peer networking, services, and applications. The journal serves as a forum for tackling the technical problems arising from both file sharing and media streaming applications. It also includes state-of-the-art technologies in the P2P security domain.
The journal publishes regular papers, tutorials and review papers, case studies, and correspondence from the research, development, and standardization communities. Papers addressing system, application, and service issues are encouraged.
Authors Geographical Coverage : Australia, USA, Greece, Nigeria, Pakistan, India, Bangladesh, Algeria, Egypt, Iraq, Malaysia, etc.